Y-Shaped Cross Belt PLUS Torso Support
Pelvic and Torso Support Brace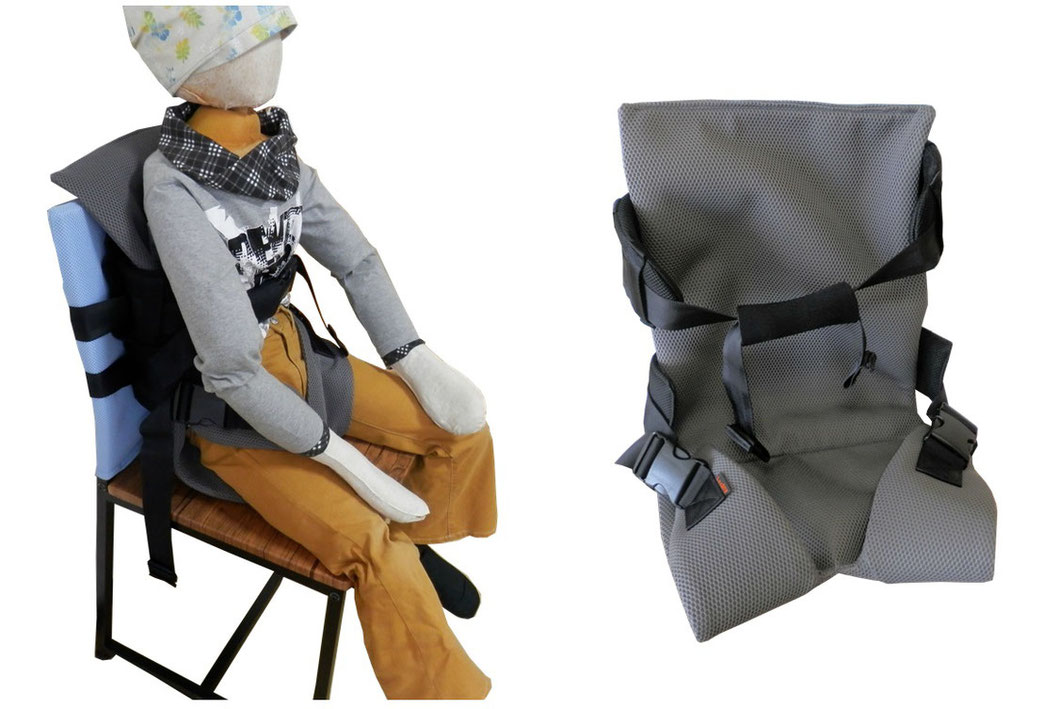 This is a posture support brace that adds torso support to a Y-Shaped Cross Belt with pelvic support.
Product Features
Provides support that fits body shape distortions

Back belts and torso pads on the sides are easily adjustable to provide support at an optimal angle.

Torso pads can be attached where you need them at an angle you want.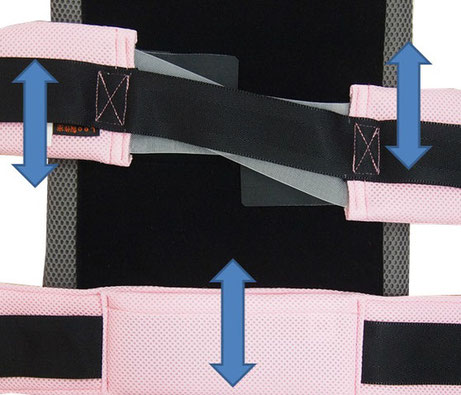 About the Y-Shaped Cross Belt PLUS Torso Support
Allows persons with severe disabilities to sit in a variety of chairs
 Attach this PLUS Torso Support to turn a simple chair into a special chair with a sitting posture support.

Can be attached directly to a car seat to make it easier to assist those with a larger body type to get in and out of a car.

Lightweight, easy to carry, and easy to use
Compact-folding and easily carried and attached. Can be used in a variety of settings including outdoors and from wheelchairs to rental cars to airplanes and restaurant seats.
(May not be attachable depending on the seat design)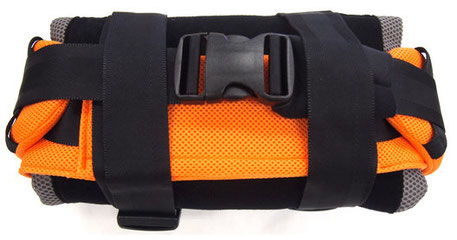 Simply wrap and fasten the belts to make them compact and easy to carry in a bag.
Fasten the straps as in the photo. Foldable to approximately 35×16×13 cm (size-M) or 40×15×20 cm (size-L).
(Photo: Vertical Fastening Belts)
3D mesh three-layer structure
Decompression seat alleviates discomfort. It also dissipates moisture and heat to provide greater comfort.

Easily detachable parts that allow them to be easily washed to keep clean. Its mesh structure also makes it quick drying. 
Fastening Belt Options
Available in horizontal and vertical belt designs.
Vertical belt design can be used mainly as a car seat. It's also recommended to be used in bucket seats, bench seats, and cast mold cushions, etc.
(※Vertical belts require a gap between the backrest and the sitting surface for the belts to go through.)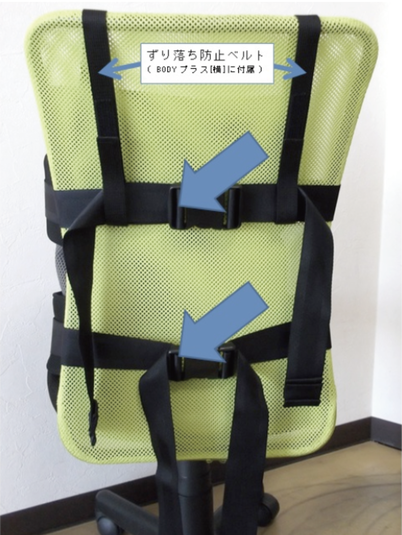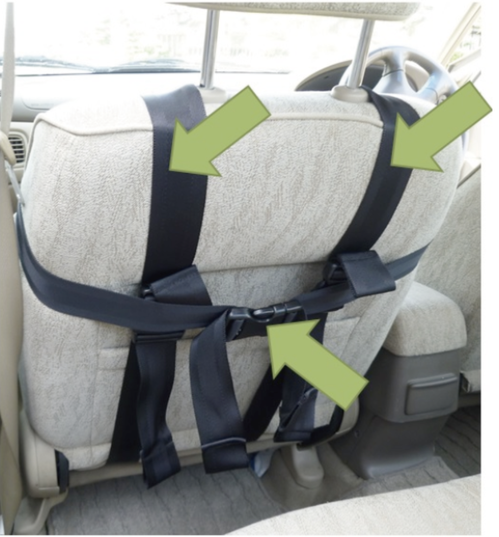 ・The horizontal belt design has 2 horizontal fastening belts. Optional "anti-slide belts" are also included.
・The vertical belt design has 4 fastening belts in total (2 vertical and 2 horizontal).
※Both designs may not be usable or suitable depending on the seat design.
Belt length (maximum perimeter): approx. 160 cm (may be extended for an additional fee)
Size
・PLUS Torso Support is available only in size-M and size-L.
・Listed heights are given as a reference. Suitable size may vary depending on the user's body type.
・It may be used by those outside the reference height, depending on how the belts are adjusted.
・As this product is handmade, the actual item may vary slightly in size.

Available in 3 colors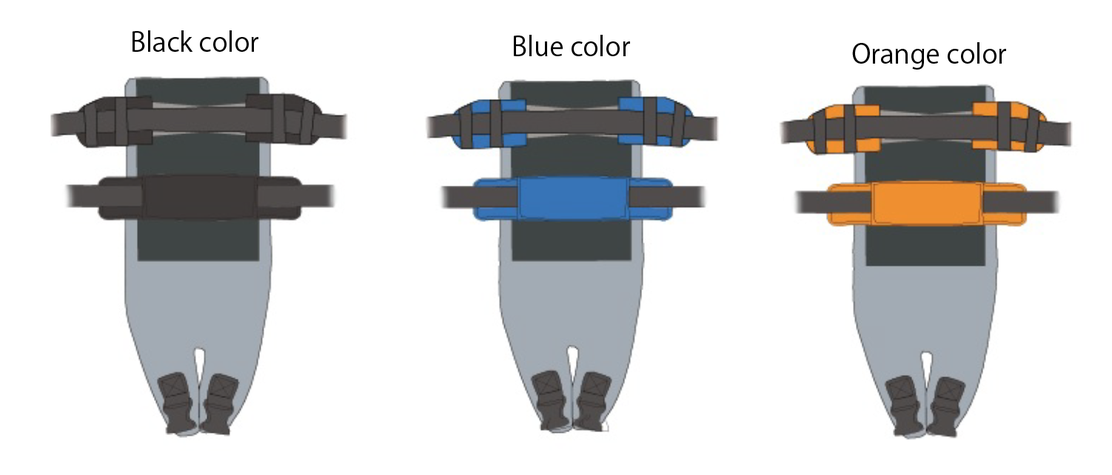 Size     Available in 2 size.
※As our products are made to order, they cannot be canceled, returned, or exchanged. Please check your order details carefully before submitting an order.
Y-Shaped Cross Belt PLUS Torso Support(Horizontal Design or Vertical Design)
Y-Shaped Cross Belt with pelvic support PLUS torso support